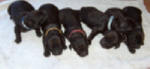 Critter Collars should be a "must have" in your box of whelping supplies. For more information click here for their website
____________________
Ester -C
purchase it here:
Importance of Ester-C relating to hip dysplasia
Ester-C - New Forms and New Uses in Dogs
____________________
________________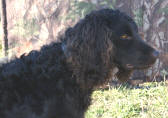 HRCH Brandywines Duramizer Chip UNCH09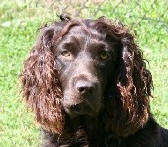 HRCH Lilly's Full Choke Hunter - runner up at 2010 BSS Retriever Nationals in Intermediate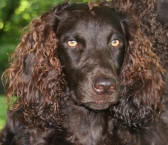 HRCH UH Brandywines Front Paige News - runner up at 2010 BSS Upland Nationals in Intermediate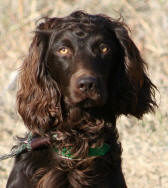 HRCH UH Brandywines Bessie's Mojo UNCH11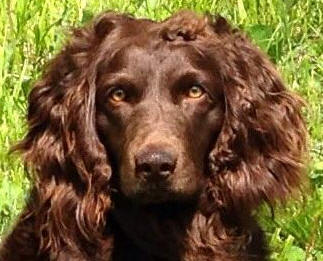 HRCH UH Brandywines Waterfowl Drake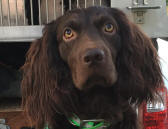 HRCH Brandywines Summer Shandy-Leinie
YouTube Videos
Phil & John - Abby Doubles run - BDC 3rd Season
Training Services
We have been hunting with Boykin Spaniels for several years and believe they are the greatest hunting and companion dog that exists. We compete in hunting tournaments and test our dogs abilities in HRC hunt test. Our dog's hunting ability speaks for itself with lots of ribbons and trophies. Our dogs have won 8 BSS National Championships and have many more other placements in Retriever and Upland Nationals, also several UFTA and BDC Nationals Championships. Our dogs live in our house and are very much a part of our family.
We offer training in the following areas. We specialize in Boykin Spaniels only.
Obedience - basic Sit, Come and Heel
Force Fetch
Handling
Retriever training
Basically everything it takes to make your dog ready for HRC Seasoned, Finished or just a great hunting dog.
Gun dog - We have excelled in upland hunting with our Boykins
Call Phil at 317-431-1369 to reserve your spot or complete this form
| | |
| --- | --- |
| | We are located on 11 acres just south of Greenfield, IN with Brandywine Creek running through our property. We have 2 separate fenced exercise areas. We raise training birds and have training fields and ponds. |
| We have a kennel area attached to our house where we keep our males when our females are in season and where dogs in training can stay. The area is heated and cooled and has outside runs as well as a separate fenced area. | |
| | |