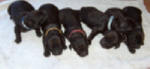 Critter Collars should be a "must have" in your box of whelping supplies. For more information click here for their website
____________________
Ester -C
purchase it here:
Importance of Ester-C relating to hip dysplasia
Ester-C - New Forms and New Uses in Dogs
____________________
________________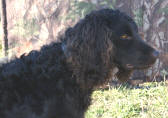 HRCH Brandywines Duramizer Chip UNCH09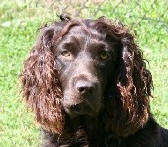 HRCH Lilly's Full Choke Hunter - runner up at 2010 BSS Retriever Nationals in Intermediate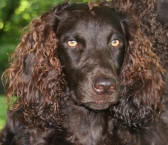 HRCH UH Brandywines Front Paige News - runner up at 2010 BSS Upland Nationals in Intermediate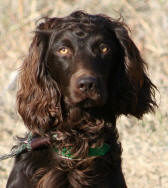 HRCH UH Brandywines Bessie's Mojo UNCH11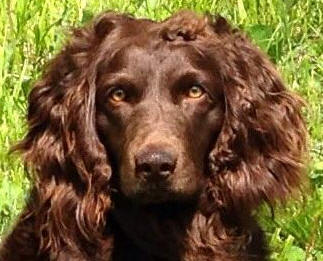 HRCH UH Brandywines Waterfowl Drake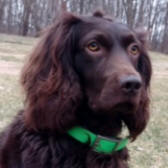 HRCH Brandywines Summer Shandy-Leinie
YouTube Videos
Phil & John - Abby Doubles run - BDC 3rd Season
"The Dog That Doesn't Rock the Boat"
The Boykin Spaniel is medium in size, sturdy and typically spaniel. He is first and foremost a hunting dog with proven retrieving and flushing abilities characterized by boundless enthusiasm and endurance, moderate speed and agility. Being intelligent and possessing a great desire to please make the Boykin easy to train. He is a strong swimmer, taking to water easily and is valuable for water retrieving as well as field retrieving.
The typical Boykin is friendly and eager to please. As a pet and companion he is exceptional with an amicable disposition. The Boykin is built to cover rough ground and swim in all conditions with agility and reasonable speed. His appearance should be a sturdy dog with good but not too heavy bone.
For more information on the Boykin Spaniel as a breed visit the Boykin Spaniel Society Website