Brandywine Creek Boykin Spaniels
Critter Collars should be a "must have" in your box of whelping supplies. For more information click here for their website

____________________

Ester -C

purchase it here:

Importance of Ester-C relating to hip dysplasia

Ester-C - New Forms and New Uses in Dogs

____________________

________________

HRCH Brandywines Duramizer Chip UNCH09

HRCH Lilly's Full Choke Hunter - runner up at 2010 BSS Retriever Nationals in Intermediate

HRCH UH Brandywines Front Paige News - runner up at 2010 BSS Upland Nationals in Intermediate

HRCH UH Brandywines Bessie's Mojo UNCH11

HRCH UH Brandywines Waterfowl Drake

HRCH Brandywines Summer Shandy-Leinie

YouTube Videos

Phil & John - Abby Doubles run - BDC 3rd Season

2007 8th ANNUAL FUN HUNT

Spunky received the 'Maggie Award' - given to the dog who shows the most

heart every year at the Fun Hunt.

Below are some of the pictures taken at the 2007 8th annual Fun Hunt. The event was sponsored by Brandywine Creek Boykin Spaniels and J&L Boykin Spaniels. 31 dogs participate in water retrieving and an upland bird hunt. Any dog that completed their water retrieves and found their 3 birds was awarded a completion ribbon. The event was held at Glenns Valley Conservation Club 12 miles south of Indianapolis, IN and was attended by over 50 Boykin Spaniels (including 6 puppies). Friday consisted of an eye CERF clinic that was attended by 24 Boykins, a Duck Dog Shootout, HRC practice area and ended with a Fish Fry.

An HRC simulated event demonstration was held all day on Saturday. A professional trainer was available to help answer questions and demonstrate the correct way to prepare for HRC events. The day concluded with the distribution of ribbons, a raffle and live auction. We want to thank everyone who attended this year and to everyone who pitched in and made this day a success. Also thanks to the Boykin Spaniel Society and the Boykin Spaniel Foundation for making the CERF clinic possible. This event keeps growing every year.
Our Boykin Spaniels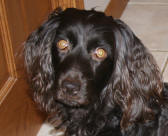 Brandywines Chocolate Rose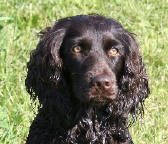 HRCH UH Brandywines Chocolate Covered Cherry UICH07 ICH09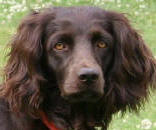 HRCH UH Brandywines Till the Next Time - Tillie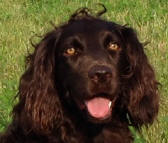 HRCH Brandywines Big Block Hemi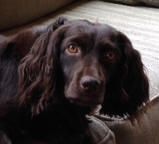 HR Brandywines Lady Waterfowl - Adie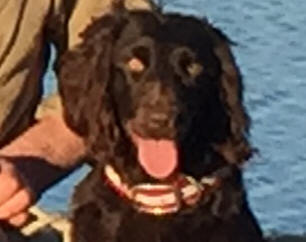 HRCH UH Brandywines Creature of Habit -Cree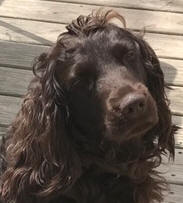 Brandywines Amber Ale - Axel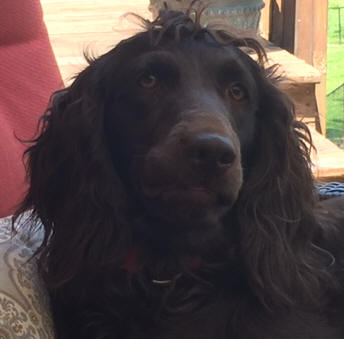 HR Brandywines Tillies Last Fling - Ellie